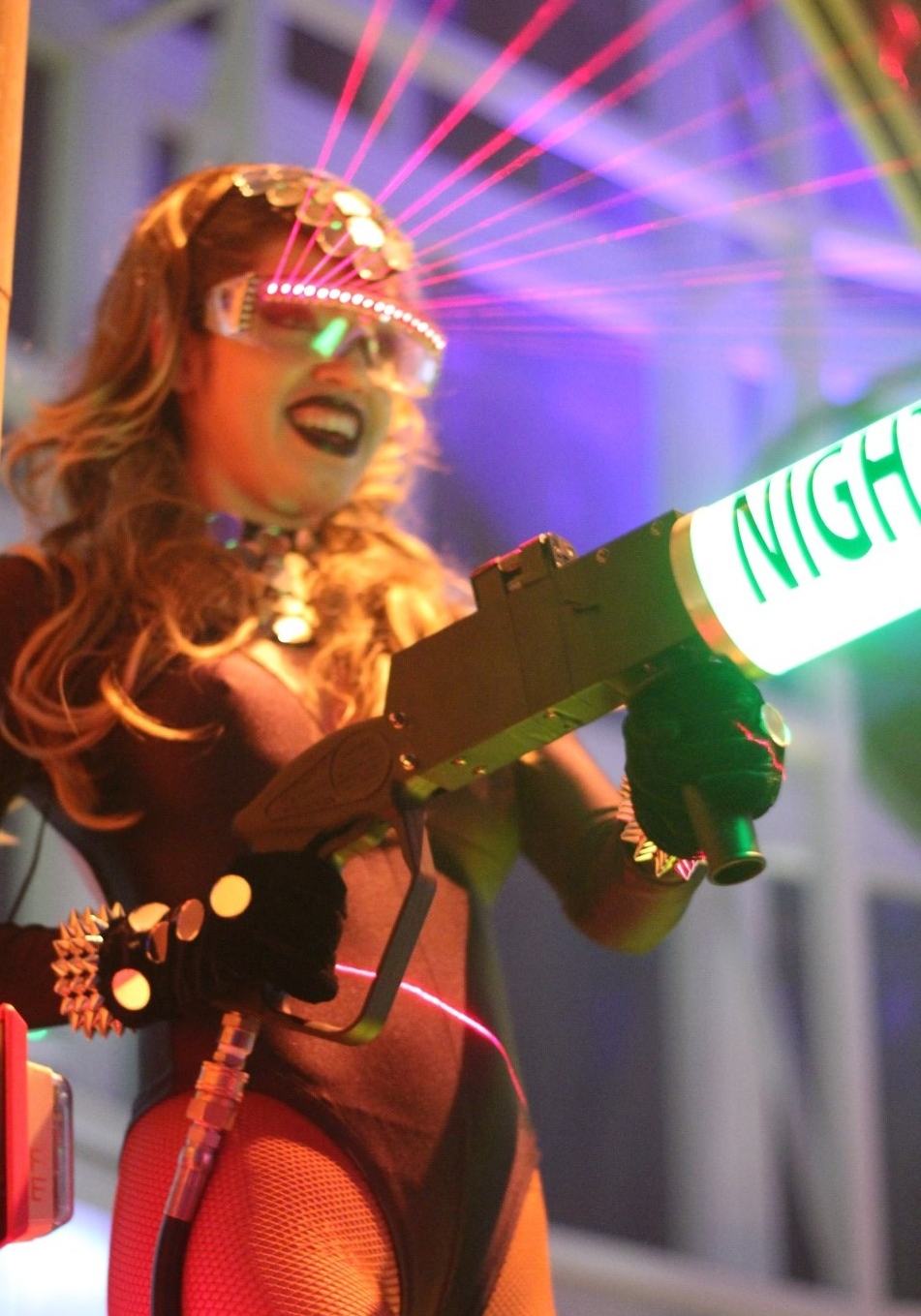 DJ LASER GLASSES
Here is another great party accesory for ravers, DJs or special effects gurus. Our dj LASER glasses are a unique touch to your performance or effects show. These dj laser glasses are best in a smoke filled room like in a nightclub or any venue. They fit almost anyone and they are safe to the touch. They come in a standard red color and they are gold color plated. Our laser glasses are battery operated and have a simple on and off switch. It also comes with its own carrying case so you dont have to worry about losing them or getting them damaged. These are sold by a USA company so they are inspected before we ship to insure quality.
READ FIRST BELOW BEFORE PURCHASING:
Disclaimer: These are very bright lasers so we advice that you DO NOT point at anyone's eyes, DO NOT point at any moving cars, DO NOT point at any animals eyes, or DO NOT point at any airplains. It is considered a felony if you are caught. By purchasing this items Nightclub Supplies LLC is not responsible for any injuries or due to the misuse of this product. Please call us if you have any questions or concerns.
FOR ANY QUESTIONS PLEASE CALL US 1-877-PARTY-97 --- 1-877-727-8997